That growth is not lost on marijuana workers like Jake Lytle, 22, who has been a $16-per-hour product specialist at Windy City Cannabis, a recreational dispensary on Weed Street in Lincoln Park, since it opened in July.
"The marijuana industry has been generating an insane amount of revenue for these corporations," Lytle said. "We just need workers to actually be involved in the prosperity of this industry."
Retail marijuana product specialists, also known as budtenders, average $15 an hour nationally, according to a 2020 salary guide published by Vangst, a Denver-based cannabis recruiting website. More than 90% of the companies surveyed offered benefits including paid time off, medical insurance, 401(k) plans and stock options. On the rise are "creative perks" such as pet insurance, with more than a fourth of employers offering a cellphone allowance, according to the report.
Lytle, who lives in the Edgewood neighborhood on Chicago's North Side, is on the union committee at Windy City. About 30 workers are in the process of voting on whether to unionize through the Des Plaines-based Local 881 UFCW, with the results to be tallied March 22.
In addition to wages, employee concerns include the small size of the facility, the lack of a break room and insufficient COVID-19 safety protocols.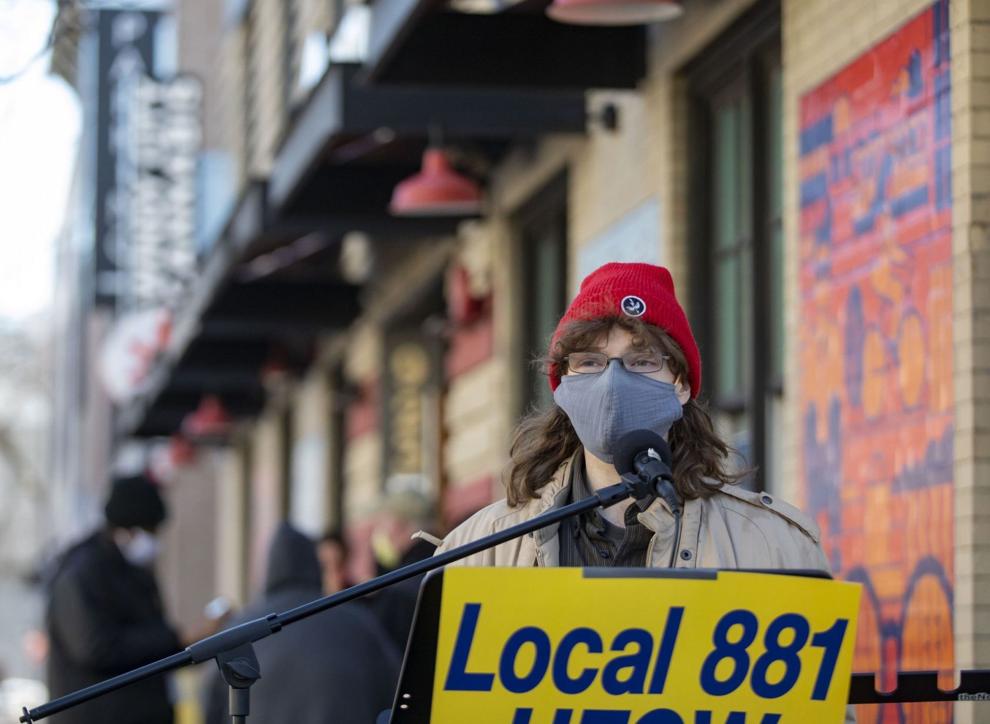 The dispensary is so small, Lytle said, that staffers have been taking care of walk-in customers on an outside patio to meet social distancing requirements, making for an inhospitable retail environment during a Chicago winter.