By Michael Ordman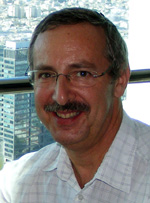 NETANYA, Israel — The March 21, 2021 edition of Israel's good news includes the following highlihts:
• With half the population fully vaccinated, Israel's Covid-19 infection rates have plummeted.
• The UK benefits from two more Israeli medical innovations.
• Many Israeli activities for Good Deeds Day – the country where it began 14 years ago.
• Israeli-designed Instagram Lite is rolled out to 170 countries.
• Israelis enjoy newly opened parks, restaurants, entertainment and sporting events.
• Kosovo opens its Jerusalem embassy.
• 1900-year-old Jewish relics discovered in Dead Sea cave.
ISRAEL'S MEDICAL ACHIEVEMENTS
Huge drop in infections. (TY UWI) Israel's Covid-19 infection rate has fallen such that hospitals are now closing their coronavirus wards. 50% of Israelis are now fully vaccinated against Covid-19. See also the YouTube animation showing relative percentages of each country's vaccinations over the last 3 months.
https://www.newsrael.com/post/-MVkk7rPiUnrCz2bpS-v
https://www.israelnationalnews.com/News/News.aspx/298855
https://www.youtube.com/watch?v=_MzBmOURnB8
Together we can do miracles. Albert Bourla, CEO of Pfizer explains why he chose Israel as the priority destination for his company's SARS-COV-2 vaccine. A small population, a good healthcare system, a high degree of electronic data and an obsessive Prime Minister. And the scientific partnership has a great future.
https://www.israelunwired.com/pfizer-ceo-we-placed-the-bet-with-israel-and-we-are-so-happy-with-the-results/
The Covid-19 benefits of Aspirin. (TY UWI) A joint team from Israel's Leumit Health Services, Bar-Ilan University, and Barzilai Medical Center analyzed records of over 10,000 Leumit patients. They found low-dose aspirin (75mg) reduced Covid-19 infection risk by 29% and shortened virus duration by about two days.
https://www.timesofisrael.com/aspirin-may-protect-against-covid-19-israeli-research-finds/
Successful UK trial of anti-Covid-19 nose spray. Israel's SaNOtize (reported here previously) has announced that UK trials showed its Nitric Oxide nose spray successfully reduced virus severity in infected patients and prevented it being transmitted to others. Emergency deployment is now being sought in Britain and Canada.
https://jewishnews.timesofisrael.com/israeli-maker-of-nose-spray-that-kills-covid-19-applies-for-uk-rollout/
Portable blood count system for UK hospital. Israel's Sight Diagnostics (reported here previously) has deployed its lab-grade Sight OLO solution to the UK's John Radcliffe Hospital, part of Oxford University Hospitals NHS Foundation. The portable system delivers Full Blood Count (FBC) results in just a few minutes.
https://www.calcalistech.com/ctech/articles/0,7340,L-3898111,00.html
Guiding catheters to the tumor. Israel's Cortica (reported here previously) has launched another medical spinoff – CORDiguide. It is developing AI-based technology to navigate catheters, using angiographic imaging, to transport miniature treatment devices to a cancer target, along a road map of blood vessels.
https://www.calcalistech.com/ctech/articles/0,7340,L-3897691,00.html
Reducing nerve damage from cancer treatments. A study of 500 cancer patients at Tel Aviv's Sourasky (Ichilov) Medical Center found that those who took cannabis prior to oxaliplatin chemotherapy suffered 40% less nerve damage than those who didn't. Oxaliplatin's neurological side effects affect 70% of cancer patients.
https://www.timesofisrael.com/cannabis-can-prevent-major-chemotherapy-side-effect-israeli-study-suggest/
Faster recovery from strokes. Israel's BrainQ (reported here May 2018) reported that the double-blind trial of its AI-based electromagnetic therapy shows that patients recovered 77% faster from the disabilities caused by the stroke and were able to resume normal life. The therapy now has FDA Breakthrough Device Designation.
https://www.timesofisrael.com/study-of-25-stroke-patients-shows-brainqs-wave-therapy-can-reduce-disability/
Safe insertion of feeding tubes. (TY WIN & I24 News) Thirty million feeding tubes are inserted into patients annually. One million are inserted incorrectly, many with tragic consequences. The ENVue electromagnetic wave-guided system from Israel's Envizion prevents those mistakes. Its use is mandatory at many US hospitals.
Israelis Make GPS System to Safely Insert Feeding Tubes – YouTube
Saving Eli. Scientists at Tel Aviv University's Blavatnik Center (see here) are racing to find a cure for 2-year-old Eli Reich from New York, who suffers from the rare FOXG1 syndrome that damages brain development. They have already identified several FDA-approved medications that could repair Eli's faulty FOXG1 proteins.
https://www.jpost.com/health-science/can-israeli-innovation-save-the-life-of-a-2-year-old-jew-from-new-york-662070 http://www.webelieveinacure.org/our-story
Paramedics save Jerusalem mother at 3am. Just before 3:00 a.m., a 56-year-old mother suffered a heart attack at her Jerusalem home. A total of eight United Hatzalah volunteer EMTs ran up five floors to administer CPR and defibrillator shocks. After 12 minutes, the woman's pulse returned, and she opened her eyes.
https://www.israelnationalnews.com/News/News.aspx/298489
ISRAEL IS INCLUSIVE AND GLOBAL
Running from Jerusalem to Eilat. (TY Sharon) Israeli charity Afikim provides children-at-risk in Israel, and their parents, with tools to help escape the cycle of poverty through education. At 230 miles, Run4Afikim (R4A) is the longest organized charity relay run in the world. This year it has already raised over NIS 2 million.
https://baltimorejewishlife.com/news/news-detail.php?SECTION_ID=37&ARTICLE_ID=141984
Israelis clean up on Good Deeds Day. Israeli entrepreneur Shari Arison launched Good Deeds Day (GDD) in 2007 (reported here previously). Many Israeli hi-tech startups organized volunteering activities for GDD 2021. They included Elad Software, GeoEdge, Capitolis, Bezeq Online, Riskified and Urban Place.
https://www.jpost.com/israel-news/israeli-tech-companies-volunteer-for-good-deeds-day-662059
El Al flight simulator is made wheelchair accessible. In honor of Good Deeds Day, the pilot's seat of EL AL's Boeing 737 flight simulator was replaced with a wheelchair. One young woman and three young men from ADI Negev-Nahalat Eran and ADI Jerusalem, each enjoyed 60-minute flight instruction simulations.
https://www.israelnationalnews.com/News/News.aspx/298613
Israeli disabled emerge from lockdown. 60 residents of Colel Chabad's centers for Multiple Sclerosis, were able to go on an outing from their rehabilitative residences for the first time in nearly a year. 90 staff members took them to the Galilee's fully accessible Jordan Valley Village.
https://unitedwithisrael.org/on-cloud-nine-after-strict-lockdown-israels-disabled-community-finally-enjoying-life-again/
Elite IDF unit to train women for tech. The Woman2Woman program set up by graduates of the IDF's elite 8200 tech unit is to train women for positions in Israel's booming hi-tech industry. The program will partner leading tech companies, including Microsoft Israel, Salesforce, Dell and General Motors.
https://www.timesofisrael.com/alumni-of-8200-unit-win-tender-to-boost-women-in-rd-jobs/
Arab-Israel teens build a satellite. (TY UWI) Israeli-Arab teen Mariam Fahoum led her Nazareth classmates in building a fully functional satellite. The students worked on the project for three intense years, including while fasting during Ramadan. https://www.youtube.com/watch?v=aOj4OBR1iZE
Arabs and Jews save lives together. Israel's national emergency service Magen David Adom (MDA) not only saves lives around the world, but its Arab and Jewish medics are a model example of Israeli coexistence. Israeli-Arab blogger Nas Yassin (famous for Nas Daily – reported here previously), shows the reality.
https://unitedwithisrael.org/real-life-superheroes-how-arab-and-jewish-medics-save-lives-together/
The largest Israeli-Egyptian conference in 20 years. (TY JNS) Some 60 Israeli and Egyptian officials and businesspeople recently held the largest bilateral meeting in the last two decades. The event in Sharm el-Sheikh aimed to expand economic ties in agriculture, desalination, textiles, food, tourism and much more.
https://www.israelhayom.com/2021/03/10/israeli-egyptian-officials-attend-largest-bilateral-conference-in-20-years/
Unique performance. Simon & Garfunkel's Bridge Over Troubled Water in Hebrew, Arabic, and English. Performed by Israel's "special" Shalva Band, the Jerusalem Symphony Orchestra, with top UAE musicians including singer, Tareq Al Menhali. Shalva's 31st anniversary is aptly themed "Building Bridges to the Future."
https://www.israelnationalnews.com/News/News.aspx/298528
https://www.youtube.com/watch?v=uIbc7PL8VZ8
More water from the air for Colombia. Israel has donated two more WaterGen water from the air devices to Colombia (see here for previous) – this time to schools in drought-ravished La Guajira. The area accounts for a disproportionate 20% of Colombia's malnutrition fatalities among children under 5.
https://www.jns.org/colombia-community-gets-fresh-water-system-to-boost-health-for-students-residents/
SCIENCE & TECHNOLOGY
The agrarian revolution. UK entrepreneur Jim Mellon, author of "Moo's Law: An Investor's Guide to the New Agrarian Revolution", highlights Israel's role at the forefront of meat alternatives development. By replacing intensive farming, cultivated cell-based, slaughter-free meat can help solve global food scarcity.
https://jewishbusinessnews.com/2021/02/10/israels-part-in-the-agrarian-revolution/
Turn old photos into movies. Israel's MyHeritage may have been taken over by Francisco Partners, but it is still innovating. It has now released Deep Nostalgia – a new feature for its photo enhancer app that allows users to turn old photos into short video clips, where those pictured move their faces naturally as if they are alive.
https://www.calcalistech.com/ctech/articles/0,7340,L-3897061,00.html
A sonic black hole. Scientists at Israel's Technion Institute have generated a sonic black hole – a system from which sound waves cannot escape. Its purpose was to emulate a true black hole from which light cannot escape. It even emits Hawking radiation, as predicted by the scientist Professor Stephen Hawking over 50 years ago.
https://www.technion.ac.il/en/2021/02/hawking-radiation-and-the-sonic-black-hole/
M.A. in Smart Cities. For the first time, students can study in Israel for a master's degree in Smart Cities and Urban Informatics. The Hebrew University of Jerusalem is offering a one-year international program in English to educate a new generation of urban planners, administrators and decision-makers.
https://overseas.huji.ac.il/academics/international-graduate-programs/masters-programs/m-a-in-smart-cities-and-urban-informatics/ https://www.israelnationalnews.com/News/News.aspx/298435
Institute for future technologies. Israel's Ben-Gurion University is partnering the New Jersey Institute of Technology to establish a world-class Institute for Future Technologies in Newark, New Jersey. The new joint NJIT-BGU Institute will offer dual degrees and research posts in cybersecurity and environmental engineering.
https://in.bgu.ac.il/en/pages/news/BGU-NJIT.aspx
Israel's commercial drone network. Israel is testing a first-of-its-kind national drone network, primarily to transport cargo in cities. Using software from Israel's Airwayz, 20 drones from different companies have been flying simultaneously over the city of Hadera, managed from Israel's air traffic control center in Haifa.
https://worldisraelnews.com/drone-deliveries-israel-tests-national-commercial-uav-network/
https://www.timesofisrael.com/mimicking-an-air-traffic-controller-ai-orchestrates-multiple-drones-in-flight/
Israeli-designed Instagram Lite. Facebook has begun roll-out of Instagram Lite, designed by its Tel Aviv team. The software was developed for people in remote communities with poor internet access. It requires only 2MB to download on Android (unlike the 30MB full version) and will be launched in 170 countries this week.
https://www.timesofisrael.com/facebook-rolls-out-instagram-lite-sired-by-tel-aviv-team/
https://www.africanews.com/2021/03/19/facebook-rolls-out-instagram-lite-to-sub-saharan-africa-and-other-emerging-markets/ https://nocamels.com/2021/03/tel-aviv-instagram-lite-170-countries/
Building systems faster. The software from Israel's Incredibuild is used by world leading brands such as Microsoft, Amazon, Barclays, Citibank, Disney, Intel, and Samsung to build IT systems much faster than using traditional methods. Incredibuild redistributes idle computer resources to accelerate all development processes.
https://www.calcalistech.com/ctech/articles/0,7340,L-3899614,00.html https://www.incredibuild.com/
Hi-tech truffles. Israel's Ilsar Truffles grows its truffles in a solar-powered, eco-friendly nursery in the Golan Heights. Ilsar inoculates every seedling root system with pre-qualified truffle spores and tags each with a unique data tracking ID code. A truffle takes 7-10 years to mature. No truffle-sniffing pigs or dogs required.
https://jewishbusinessnews.com/2021/03/15/ilsar-truffles-uses-high-tech-to-make-israeli-black-winter-truffles/
Ice batteries. (TY WIN & I24 News) Israel's Nostromo has developed IceBrick – water-based energy storage cells as an environmentally friendly alternative to Lithium-based storage for renewable energy. Excess solar energy is converted into ice, which is then used to cool offices, hospitals etc. when the sun goes down.
https://www.israel21c.org/6-million-flows-to-joint-israel-us-clean-energy-projects/ https://nostromo.energy/
https://www.youtube.com/watch?v=Zx3PAPTaOtM https://www.youtube.com/watch?v=mrTebbadifM
ECONOMY & BUSINESS
$4 million for more clean-energy projects. The Binational Industrial Research & Development (BIRD) Energy program is making available an additional $4 million to fund joint US-Israeli clean innovative energy technology initiatives. Candidate projects can be submitted until Aug 2021.
https://www.calcalistech.com/ctech/articles/0,7340,L-3899373,00.html
Bringing expat techies back to Israel. The Israel Innovation Authority has initiated the Back2Tech project. Its aim is to reduce Israel's hi-tech employee shortage by attracting the 10,000 expats working in that area. Israeli companies will guarantee positions to returning citizens, and even let them work remotely, before they return.
https://www.calcalistech.com/ctech/articles/0,7340,L-3899590,00.html
Business opportunities from Israel. The Federation of the Israeli Chambers of Commerce (FICC) is promoting business matchmaking for Israeli companies. Here is March's edition of its members' business offers. All are looking for new business partners, distributors, representation or suppliers.
https://www.dropbox.com/s/pu6oxtb6pbywltc/Business%20Opportunities%20From%20Israel%20-March%202021.pdf?dl=0 https://www.chamber.org.il/37679/post-your-offer/
Why to invest in Israel. You've probably read many articles here about Israeli companies successfully raising funds. This article explains why so many companies and individuals choose to invest in the Startup Nation.
https://blogs.timesofisrael.com/investing-in-companies-pushing-new-frontiers-in-science-and-technology/
Via makes $100 million acquisition. Israeli ride-sharing firm Via Transportation is acquiring US-based Remix for $100 million. Remix is used to design city transportation systems for more than 350 local governments. Its systems impact more than 240 million people in 22 countries.
https://www.timesofisrael.com/israel-founded-ride-sharing-firm-via-buys-us-mapping-software-maker-remix/
An all-Israeli security takeover. Israeli cybersecurity Kape Technologies (reported here previously) is acquiring Israel-based consumer focused privacy and security content startup Webselenese for $149.1 million. Webselenese produces content on security and privacy issues and has 105 million readers.
https://en.globes.co.il/en/article-kape-acquires-israeli-co-webselenese-for-149m-1001363243
https://www.webselenese.com/about/
Wiz becomes a Unicorn. Israel-based cloud security company Wiz (reported here previously) was founded only nine months ago. Three months ago, it raised $100 million in funds and now another $130 million gives it a market valuation of $1.7 billion and the financial status of a "Unicorn".
https://www.calcalistech.com/ctech/articles/0,7340,L-3899676,00.html
Investment in Israeli startups: Fireblocks raised $133 million; Wiz raised $100 million; Viz.ai raised $71 million; Overwolf raised $52 million; EyeYon Medical raised $25 million; Stor.ai raised $21 million; Vulcan Cyber raised $21 million; Datagen raised $15 million; Ravin raised $15 million; Noogata raised $12 million; Teramount raised $8 million;
CULTURE, ENTERTAINMENT & SPORT`
The rise of Mizrahi music. Excellent new video explaining Mizrahi (Middle Eastern Jewish pop) music from its origins to the modern day. https://www.youtube.com/watch?v=5nKFsLYqf6Y https://unpacked.media/
Israel vaccinates South Park. A special one-off episode of the popular South Park animation comedy series featured an El Al plane landing in South Park with supplies of vaccine for all the residents. "South ParQ Vaccination Special" also gave Israel a separate compliment for its cool, efficient vaccination process.
https://unitedwithisrael.org/south-park-celebrates-the-vaccination-nation/
Kosher comedy. (TY JNS) Efi Skakovsky and Meni Wakshtock, two ultra-Orthodox comedians, are proving that being Haredi and not using profanity doesn't mean you can't be funny. The duo, known as Bardak, are incredibly popular among secular Israelis with 4.7 million views of their 25 Youtube videos.
https://www.israelhayom.com/2021/03/14/ultra-orthodox-duo-takes-the-comedy-world-by-storm/
https://www.youtube.com/watch?v=W1Ovu-5xFsw (no English subtitles but easy to interpret)
Fully booked. Israelis have flocked back to restaurants, bars and cafes in huge numbers as vaccinated diners celebrated the re-opening of Israel's culinary and leisure facilities. Some restaurants reported non-stop requests for bookings with a 10-day waiting list for tables.
https://www.timesofisrael.com/restaurants-fully-booked-as-israelis-flock-back-after-year-of-restrictions/
New sights at Jerusalem's sites. (TY Sharon) The new Hebrew month (Rosh Codesh) of Nisan coincided with the opening of many of Jerusalem's sites, entertainment venues, hotels and businesses. A large number had been renovated and upgraded since the beginning of the lockdown. Just in time for the festival of Passover.
http://rjstreets.com/2021/03/14/how-many-jerusalem-sights-do-you-recognize/
Israel opens nature parks. The Nature & Parks Authority has renovated many of Israel's nature and heritage sites ahead of Election Day, a national holiday. Jerusalem has also opened four nature park activity centers – Cedar Valley, Saker Park, Ein Kerem and Nahal Refaim Park.
https://www.newsrael.com/post/-MVkk7rPiUnrCz2bpS-v
https://www.newsrael.com/post/-MVoSWD4RyYpZ_ZbqORS
Fans return to stadiums. For the first time in over a year, Soccer supporters are back in Israel's stadiums. A maximum of 1,500 vaccinated or Covid-19 recovered fans over the age of 16 were permitted to attend matches in Tel Aviv, Jerusalem, Haifa, Netanya and Kiryat Shmona.
https://www.newsrael.com/post/-MVlwmfeINW9tQ_LBWxe
https://www.timesofisrael.com/soccer-fans-allowed-back-into-stadiums-for-the-1st-time-since-start-of-pandemic/
Israel to host French Champions Trophy. (TY Hazel) Bloomfield Stadium Tel Aviv will stage the French Champions Trophy soccer match on 1st Aug. The opening match of the French soccer season, between the Ligue 1 champions and the winners of the French Cup, is traditionally held outside of France.
https://www.timesofisrael.com/french-champions-trophy-soccer-season-opener-to-be-held-in-tel-aviv/
THE JEWISH STATE
Kosovo opens its embassy in Jerusalem. Kosovo is the third country with an embassy in Jerusalem. Kosovar Ambassador Ines Demiri tweeted "A truly proud and historic moment for Kosovo-Israel relations. The greatest honor of my life is to have this opportunity to open the embassy and proudly serve my country in Israel."
https://www.jpost.com/israel-news/kosovo-opens-embassy-in-jerusalem-661966
Czech diplomatic office opens in Jerusalem. Czech PM Andrej Babiš opened a new diplomatic mission in Jerusalem – the second EU member state to do so, following Hungary, whose PM also attended the opening. There is already a Czech cultural and trade center in Jerusalem. Both PMs then had a summit with Israel's PM.
https://unitedwithisrael.org/czech-republic-opens-diplomatic-office-in-jerusalem/
Thousands of Israelis clean up beaches. (TY WIN) The Israeli government issued a call for help in cleaning Israel's beaches from the tar dumped by an oil tanker into the Mediterranean. Over ll,000 volunteers joined IDF soldiers and paid workers in removing tar and rescuing injured wildlife from Rosh Hanikra to Ashkelon.
https://www.israel21c.org/israelis-rally-to-clean-tar-spill-and-avert-future-crises/
Bar Kochba discovery. Israeli archaeologists have discovered scroll fragments from ancient writings of Biblical prophets, coins and other relics in a cave near the Dead Sea. The Israelis rappelled down to the cave, where Jewish refugees from the Bar Kochba revolt against the Roman occupation hid almost 1900 years ago.
https://www.timesofisrael.com/bible-scroll-fragments-among-dazzling-artifacts-found-in-dead-sea-cave-of-horror/ https://www.israelnationalnews.com/News/News.aspx/298577
*
Michael Ordman writes a free weekly newsletter containing positive news stories about Israel. www.verygoodnewsisrael.blogspot.com and a searchable archive www.IsraelActive.com For a free subscription, email a request to michael.goodnewsisrael@gmail.com