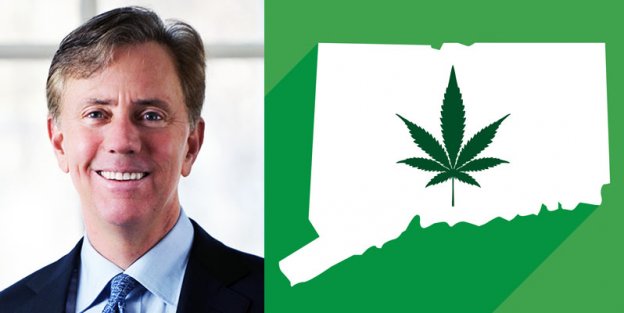 Connecticut is set to become the final state in the Tri-State region to legalize marijuana.
Following New York and New Jersey's leads, S.B. 888 would end prohibition in the Nutmeg State and create a regulated market. Submitted by Republican Gov. Ned Lamont, it's known as An Act Responsibly and Equitably Regulating Adult-Use Cannabis.
On April 6, the Judiciary Committee voted in favor. Committee chair Rep. Steve Stafstrom said they're trying to align the "legalization effort in many respects as we can with our neighboring states." 
The bill would:
• Legalize possession of up to one and a half ounces.
• Allow dispensaries to apply for conversion to hybrid retailers starting September 1.
• Establish a wholesale tax of $1.25 per dry weight gram of cannabis flower and a 3% municipal gross receipt tax to go along with the state's 6.25% sales tax.
• Create an 11-member Equity Commission.
• Provide automatic expungement for possession convictions.
• Eliminate odor of burnt cannabis as a reason for a stop or search.
• Allow municipalities to prohibit adult-use cannabis establishments.
For the MPP's detailed breakdown of S.B. 888, go here.
The Connecticut Coalition to Regulate Marijuana applauded the committee vote in the following statement:
"Today's vote makes clear that it's time for Connecticut to end its failed policy of prohibition. While the bill continues to be a work in progress and is likely to be amended further, it represents a significant step forward towards legalization. The Governor and the Judiciary Committee should be commended for strengthening equity provisions and taking additional steps to decriminalize cannabis. This amended bill provides a clear path to legalization that will bring thousands of jobs and millions in revenue to Connecticut and its residents. The Connecticut General Assembly should follow New York's lead and take immediate action to protect Connecticut consumers and end its failed policy."