Vivian McPeak, a founder of Seattle's Hempfest, says that 4/20 is "half celebration and half call to action."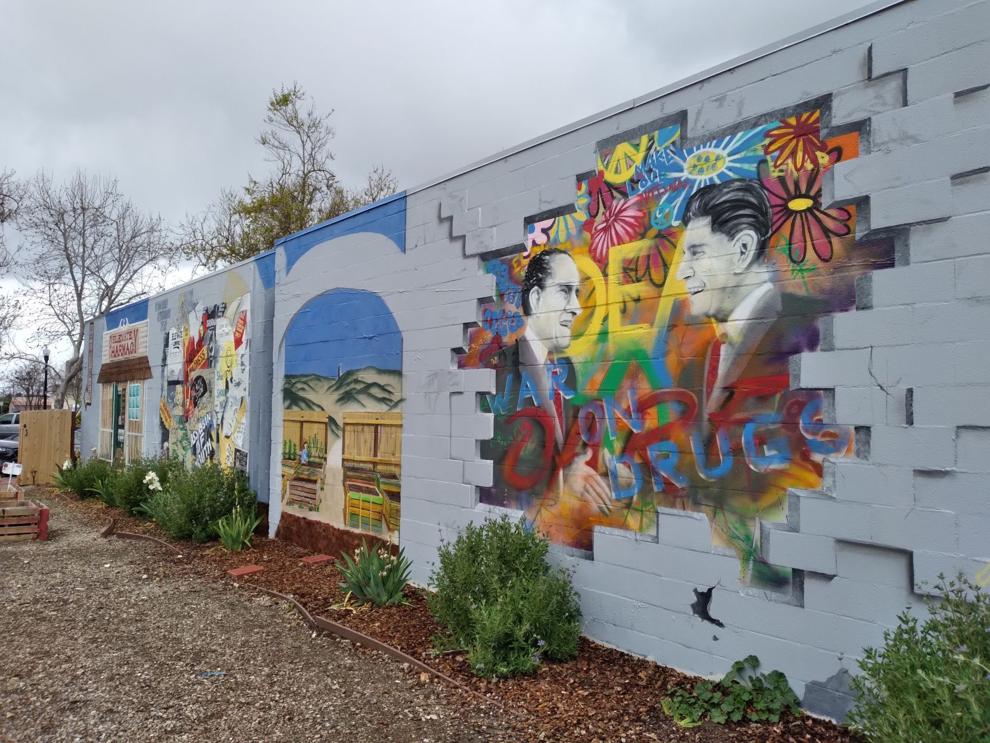 Cannabis wasn't always illegal. The U.S. federal government first regulated cannabis in 1937 with the Marijuana Tax Act (MTA). Congress used this act to tax and regulate as a way to maneuver policy with little opposition as it became the de facto way to outlaw the possession and sale of cannabis. The MTA birthed an attitude of intolerance and ignorance fueled by federal officials who used fearmongering, racism and disinformation that created the war on drugs.
A new mural in Old Town Lompoc, depicted on the side of the Elevate Lompoc dispensary, documents and details this dark history in vivid color and acknowledges the struggles of the past 80 years as we move past the era of prohibition and into the history of legalization.
"Lompoc is the city of arts and flowers," said Eric Minicucci, COO at Elevate Lompoc. "We wanted to be a part of Lompoc's beautiful artistic murals and thought it would be appropriate for our business to depict a cannabis-related mural. We don't want to forget the history surrounding cannabis and how we got here."
Santa Barbara County appears to be in good financial health despite having lived through a full year of the COVID-19 pandemic, and modest growth is expected in revenues next fiscal year, according to reports delivered Monday in the Board of Supervisors' first of three days of budget workshops.
Although the coronavirus has affected how people experience and celebrate 420, Elevate Lompoc CEO Rob McKee wanted to shift the focus of 420 to provide financial relief to the customers and patients who rely on cannabis for medical relief.
"COVID-19 has affected us deeply, as far as how we can celebrate," McKee said.
"When the pandemic began to impact our community and people began losing their jobs, our focus shifted," McKee added. "We wanted to make sure we had the people's back during very difficult times. Almost immediately, we instituted a storewide discount of 25% off all merchandise, and have offered this promotion during the entirety of the pandemic because it's one less thing for people to worry about."