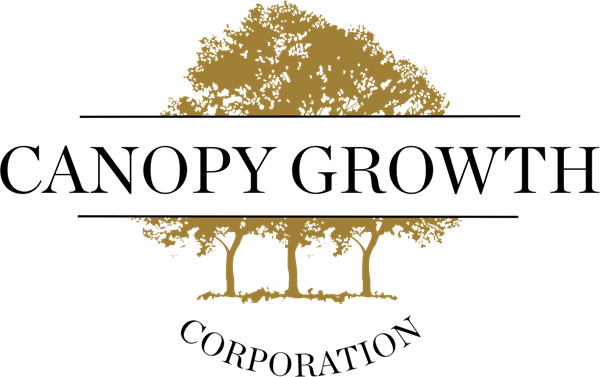 Analysts expect Canopy Growth Co. (NASDAQ:CGC) to announce $126.19 million in sales for the current quarter, Zacks reports. Seven analysts have made estimates for Canopy Growth's earnings. The lowest sales estimate is $116.86 million and the highest is $139.07 million. Canopy Growth reported sales of $80.46 million in the same quarter last year, which would suggest a positive year-over-year growth rate of 56.8%. The company is expected to issue its next earnings report on Friday, June 4th.
On average, analysts expect that Canopy Growth will report full year sales of $439.53 million for the current financial year, with estimates ranging from $429.80 million to $449.67 million. For the next financial year, analysts expect that the business will post sales of $635.24 million, with estimates ranging from $599.74 million to $678.52 million. Zacks' sales averages are a mean average based on a survey of sell-side analysts that cover Canopy Growth.
Canopy Growth (NASDAQ:CGC) last issued its quarterly earnings data on Monday, February 8th. The company reported ($2.43) EPS for the quarter, missing analysts' consensus estimates of ($0.21) by ($2.22). The company had revenue of $153.00 million for the quarter, compared to the consensus estimate of $149.94 million. Canopy Growth had a negative return on equity of 13.11% and a negative net margin of 312.84%. The business's revenue for the quarter was up 23.4% on a year-over-year basis. During the same period in the prior year, the firm posted ($0.35) earnings per share.
(Ad)
This CEO and his team look to modernize health care with technology.
Several equities analysts have recently issued reports on CGC shares. Stifel Nicolaus reaffirmed a "buy" rating and issued a $23.00 target price on shares of Canopy Growth in a report on Thursday, February 4th. Cantor Fitzgerald reduced their target price on Canopy Growth from $62.00 to $35.00 and set a "neutral" rating for the company in a report on Friday, April 9th. Benchmark lowered Canopy Growth from a "buy" rating to a "hold" rating in a report on Wednesday, February 10th. Cormark lowered Canopy Growth from a "market perform" rating to a "reduce" rating in a report on Wednesday, February 10th. Finally, Piper Sandler lowered Canopy Growth from an "overweight" rating to a "neutral" rating and set a $27.00 target price for the company. in a report on Friday, February 5th. Six equities research analysts have rated the stock with a sell rating, ten have assigned a hold rating, two have assigned a buy rating and one has given a strong buy rating to the stock. The company currently has a consensus rating of "Hold" and an average price target of $33.91.
Shares of CGC opened at $26.95 on Friday. The company has a debt-to-equity ratio of 0.10, a quick ratio of 5.84 and a current ratio of 7.06. The stock has a 50 day moving average price of $30.57 and a two-hundred day moving average price of $30.76. The firm has a market capitalization of $10.30 billion, a P/E ratio of -8.07 and a beta of 2.44. Canopy Growth has a 52 week low of $12.95 and a 52 week high of $56.50.
Several hedge funds have recently modified their holdings of CGC. Piscataqua Savings Bank purchased a new stake in shares of Canopy Growth in the first quarter worth $25,000. Laurel Wealth Advisors LLC bought a new position in Canopy Growth in the fourth quarter valued at $29,000. SOA Wealth Advisors LLC. bought a new position in Canopy Growth in the fourth quarter valued at $30,000. Avion Wealth bought a new position in Canopy Growth in the fourth quarter valued at $32,000. Finally, Allworth Financial LP increased its stake in Canopy Growth by 89.4% in the fourth quarter. Allworth Financial LP now owns 1,460 shares of the company's stock valued at $36,000 after acquiring an additional 689 shares during the last quarter. Institutional investors own 10.18% of the company's stock.
Canopy Growth Company Profile
Canopy Growth Corporation, together with its subsidiaries, engages in the production, distribution, and sale of cannabis for recreational and medical purposes primarily in Canada, the United States, Germany, and the United Kingdom. It operates through two segments, Cannabis, Hemp and Other Consumer Products; and Canopy Rivers.
See Also: What are the risks of holding treasury bonds?
Get a free copy of the Zacks research report on Canopy Growth (CGC)
For more information about research offerings from Zacks Investment Research, visit Zacks.com
This instant news alert was generated by narrative science technology and financial data from MarketBeat in order to provide readers with the fastest and most accurate reporting. This story was reviewed by MarketBeat's editorial team prior to publication. Please send any questions or comments about this story to [email protected]
Featured Article: Quiet Period Expirations
7 Food Stocks That Are Leading Through Innovation
It might be easy to dismiss food stocks with so many restaurants still struggling to recover from the global pandemic. But food stocks are a broad category that includes not only the way food is consumed but the way it's made. In 2020, sustainability and a focus on climate change continue to be important trends in this sector.
Another trend to look at is the ability of companies to deliver food to consumers. It's not surprising that some of the biggest winners in the pandemic are the restaurants that already had a strong digital presence. Consumers' ability to have a contactless experience from start to finish has been a catalyst for some stocks.
Not surprisingly, those are also the trends that create an opportunity for investors looking to dabble in food stocks. As you look to resetting your portfolio for 2021, it may be time to take a bite out of some of these stocks.
With that in mind, we've put together this special presentation that identifies seven food stocks that you should consider adding to your portfolio. In addition to gaining exposure to this sector, some of these stocks present the opportunity for industry-beating gains.
View the "7 Food Stocks That Are Leading Through Innovation".