After more than 2½ years working through Santa Barbara County's cannabis regulations, Central Coast Agriculture survived an appeal of its conditional use permit for a cultivation and processing operation on Santa Rosa Road southwest of Buellton where cannabis is already being grown.
The coalition raised six main issues as the basis for the appeal — the odor control plan, noncompliance with the California Environmental Quality Act, expansion of the legal nonconforming use area, an inadequate transportation management plan, inconsistency with the County Comprehensive Plan and a lack of evidence for making the findings for approval.
But a staff report refuted the claims and recommended supervisors approve the project.
Central Coast Agriculture's permit will allow the cultivation of 29.8 acres of cannabis outdoors and under hoop structures with onsite processing on a 68.1-acre parcel south of the Santa Ynez River about half a mile from Buellton, according to the Planning and Development Department staff report.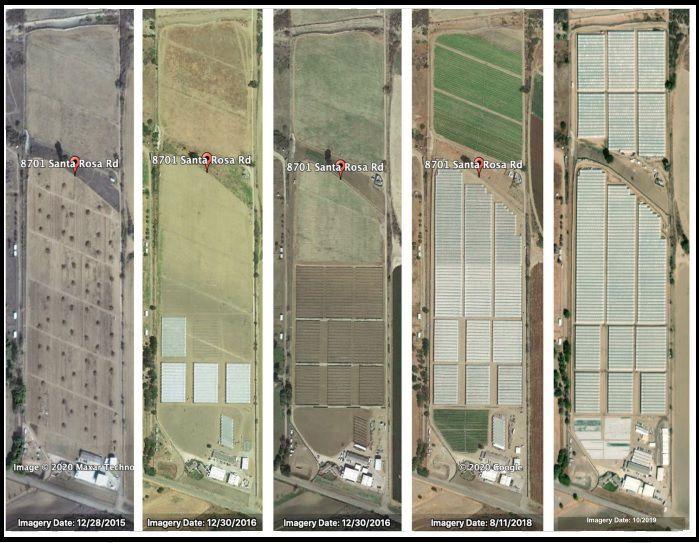 The plan includes 24,000 square feet of landscaping, most of which has already been planted, and the use of 57 existing storage containers, 42 of which will be removed within three years.
Of the cannabis to be processed on site, up to 80% will be grown offsite. Cannabis will be frozen, and remaining processing will take place in Lompoc, the staff report said.
The project permit included last-minute revisions strengthening the odor control plan by hiring an odor expert to conduct a two-year study at 12 sites and to initiate a best-available-control-technology analysis after a second odor complaint.
In addition, Central Coast Agriculture will add any resident with a Buellton ZIP code to a community outreach list of those within 1,000 feet of the site who will be sent a report every six months about planting schedules, odor complaints, any improvements to the odor abatement plan and updated contact information for lodging complaints.
Fifth District Supervisor Steve Lavagnino said "the bar's been raised" for judging all other cannabis operations' odor control plans, although 1st District Supervisor Das Williams questioned the value of using a vapor phase odor control system on outdoor cultivation.
Hartmann was critical of the process the county uses for verifying water rights and adequacy, the difficulty the public might have in understanding the odor control complaint process and the apparently illegal expansion of cultivation on the site as a legal nonconforming use.
"Given that I, too, look on this operation from my home, I have to comment on legal nonconforming [use] … it has expanded tremendously from the footprint it originally had and expanded tremendously from medical to retail," Hartmann said.
"And that, to me, is certainly not what we intended and it cannot go unremarked," she said, adding, "I don't know what we can do about it."
But her reason for withholding her vote was based on the potential concentration of cannabis cultivation in the Santa Rita Hills from project applications that are already in the permitting pipeline, which she called "untenable."
"I have a great deal of difficulty in adding to this without knowing what's coming," she said, noting her inclination would be to abstain in the vote, which she said she had never done.
Other supervisors expressed a few concerns about the project but generally praised applicant John DeFriel for his efforts to respond to opponents' complaints, primarily concerning odor control, as well as Marc Chytilo, representing the appellants, for raising certain issues, particularly about water.
Supervisors said their combined efforts resulted in a better project.
"Considering all the scrutiny this project has deservedly gotten — it's a big project in a sensitive area — I'm prepared to support the project," 2nd District Supervisor Gregg Hart said.
Lavagnino seemed to agree with that assessment.
"I think the fact that we didn't have, you know, 50, 60, 70 residents of Buellton coming in and complaining is a testament to the outreach they've done, the odor control plan that they have in, so I will be able to go ahead and support this project," he said.
Photos: Community volunteer groups start landscaping renovations at Santa Maria Foodbank location
042321-smt-foodbank-4.jpg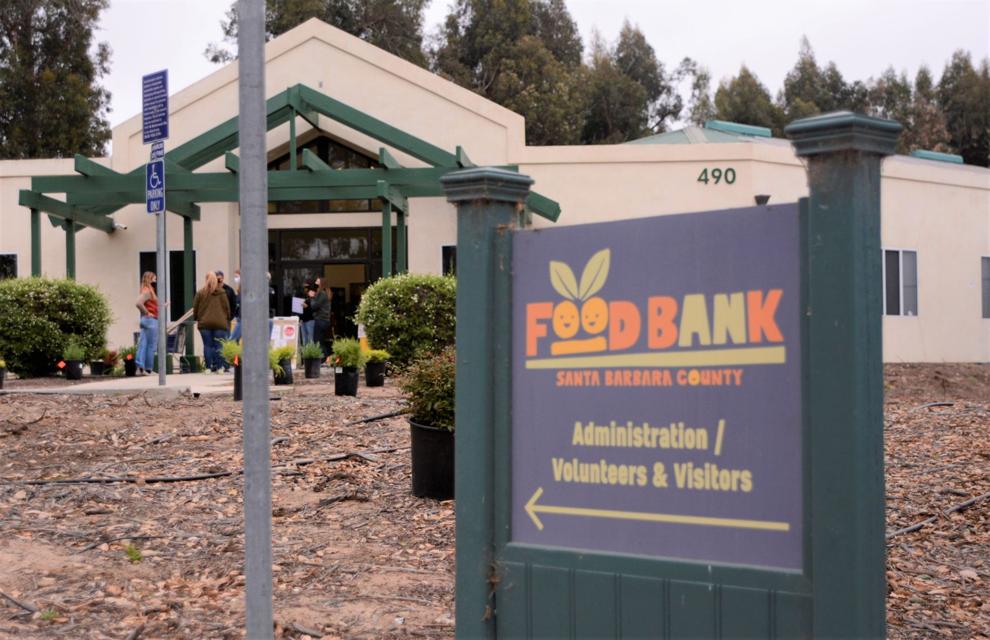 042321-smt-foodbank-2.jpg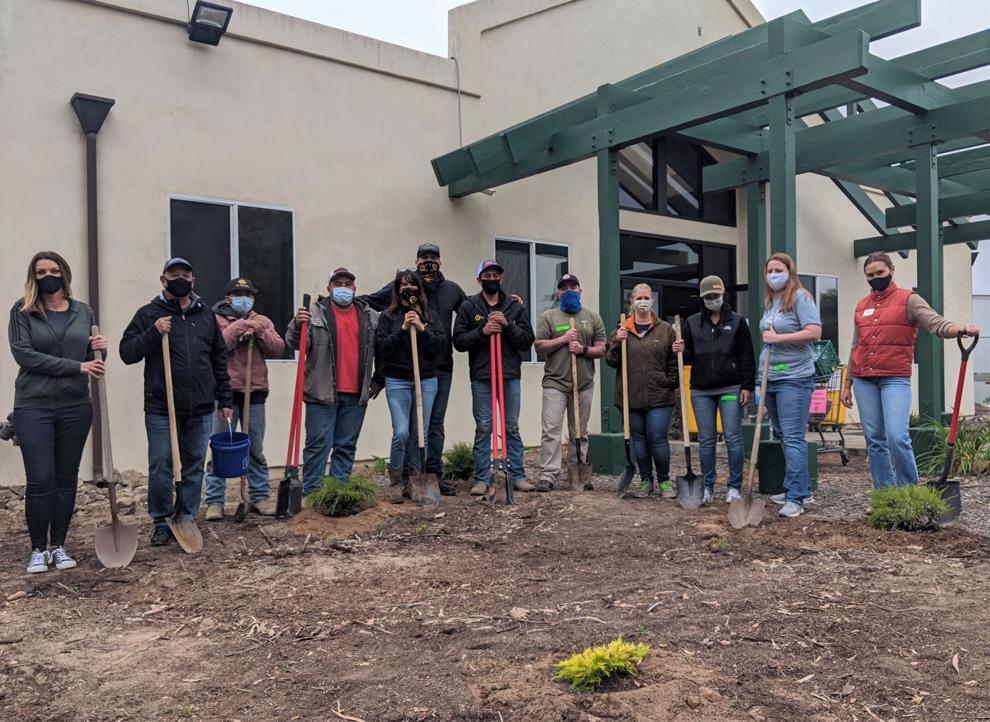 042321-smt-foodbank-1.jpg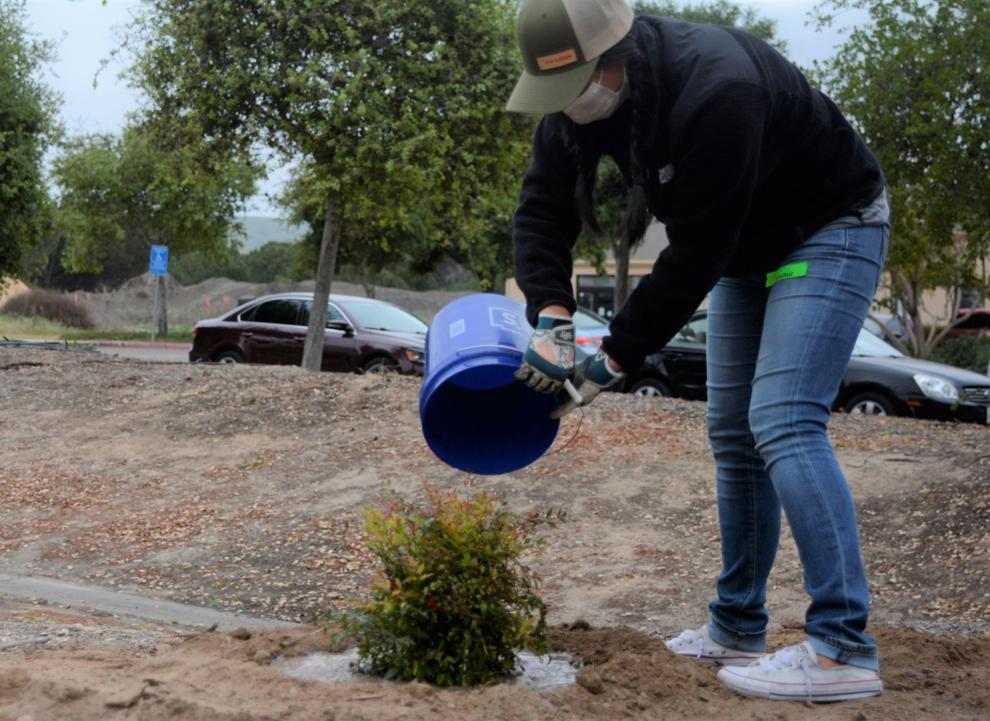 042321-smt-foodbank-7.jpg
042321-smt-foodbank-3.jpg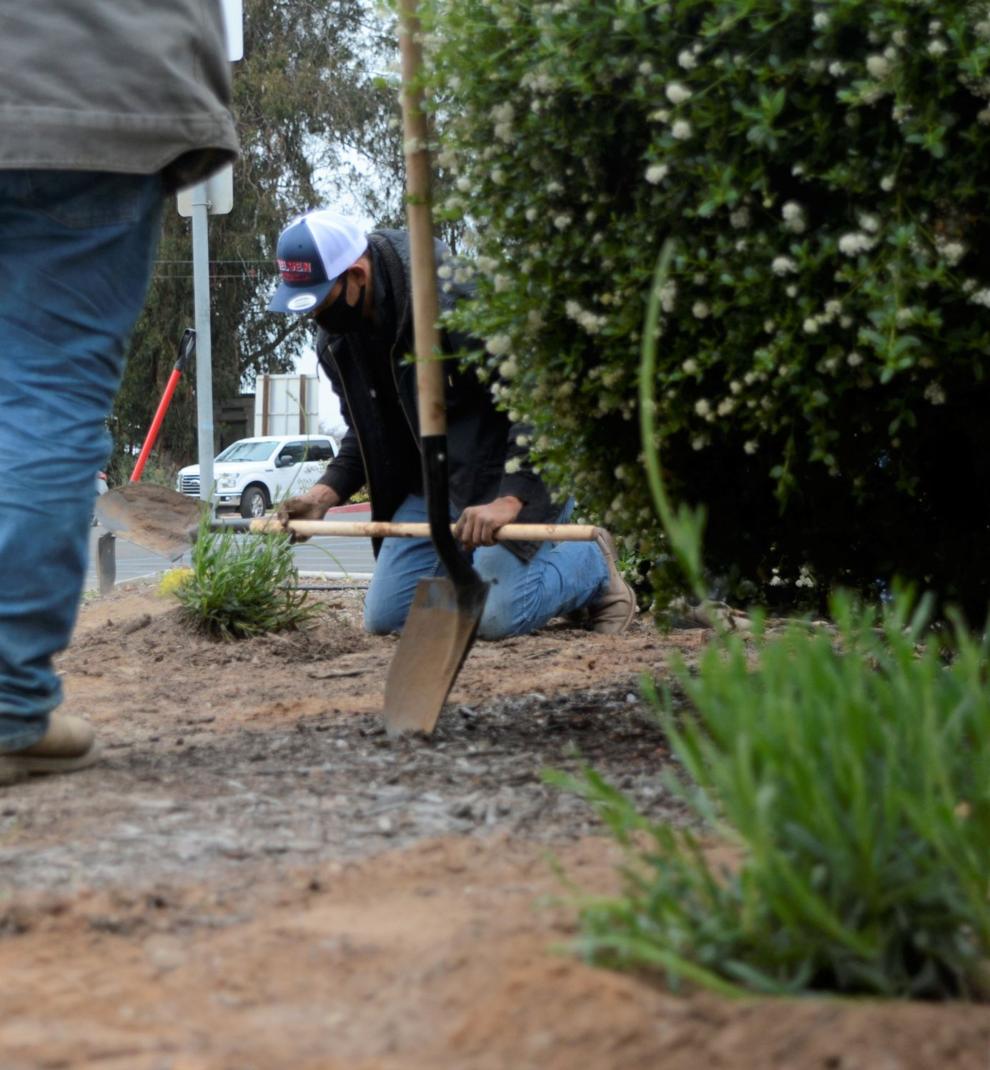 042321-smt-foodbank-2.jpg
042321-smt-foodbank-6.jpg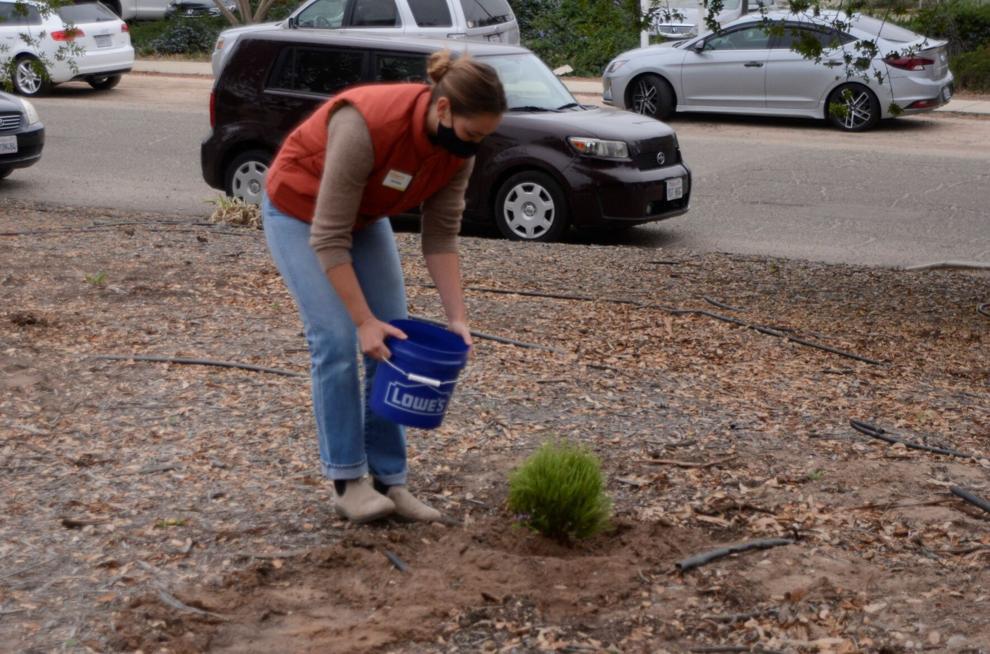 Santa Barbara County achieved orange tier status this week, and restrictions on businesses, organizations and individuals will loosen up at 8 …
Revenue from cannabis taxes over and above what's needed for enforcement and administration of the regulations will be used to cover at least …
The COVID-19 pandemic has driven changes in the operation of Santa Barbara County's Health and Human Services departments that, in many cases,…
Santa Barbara County appears to be in good financial health despite having lived through a full year of the COVID-19 pandemic, and modest grow…
No reductions in services are included in preliminary budgets submitted by the Sheriff's, District Attorney's and Public Defender's offices an…
Almost $14.6 million of Measure A funds were spent on North County transportation projects in the 2019-20 fiscal year, according to the annual…
The preliminary list of cannabis retail storefront applicants ranked by suitability was released Thursday by Santa Barbara County for all comm…
A budget adjustment of $1.8 million to kick-start replacement of the seismically deficient Floradale Avenue bridge west of Lompoc was approved…
Santa Barbara County's infrastructure for vaccinating people against COVID-19 is capable of tripling the number of doses currently being admin…
Santa Barbara County moved from the most-restrictive purple to the less-restrictive red tier on March 17 after the state hit its first COVID-1…
The Santa Barbara County Board of Supervisors didn't discuss whether steadily increasing cannabis tax revenue should be viewed as one-time or …
On a split vote, the Santa Barbara County Board of Supervisors OK'd funding for the Citizens Independent Redistricting Commission's choice of …
An ordinance that would allow Santa Barbara County residents to serve and deliver food made in their kitchens failed to gel on March 9 after c…
Revenues coming in higher than anticipated in Santa Barbara County's 2020-21 fiscal year budget indicate the General Fund could have a $4.9 mi…
Mom's apple pie, dad's gut-burning chili, grandma's old-country spaghetti or Uncle Bob's barbecued ribs could be served up to more than just f…
Although 1,649 complaints for COVID-19 restriction violations have been filed online in Santa Barbara County since Aug. 19, 2020, only a few e…
Ten companies that want to operate retail cannabis stores in Orcutt, Los Alamos and the Santa Ynez Valley made it to the third phase of Santa …
A number of locally initiated projects will likely be pushed to the back burner in a proposed Santa Barbara County Planning and Development De…
Santa Barbara County has produced far more total housing units in the unincorporated area over the past seven years than the number required b…
Santa Barbara County Board of Supervisors unanimously approved the second phase of a plan to address homelessness and asked the staff to come …
The percentages of races and ethnicities of those who have received COVID-19 vaccine in Santa Barbara County is not representative of its demo…
Amendments to the cannabis business licensing ordinance were unanimously approved Feb. 2 by the Santa Barbara County Board of Supervisors to i…
About 10% of Santa Barbara County residents have received COVID-19 vaccinations, and health officials said the reason for the relatively slow …
Santa Barbara County commercial tenants got another two months of protection from eviction for nonpayment of rent caused by COVID-19 when the …
An estimated 65% to 75% of the COVID-19 vaccine doses allotted to Santa Barbara County have been administered, while most of the statistics us…
In his first meeting as 4th District supervisor Tuesday, Bob Nelson was elected chairman and 3rd District Supervisor Joan Hartmann was elected…
Individuals eligible to be vaccinated against COVID-19 in Santa Barbara County's next phase of inoculations could begin receiving injections i…
In a small, private outdoor ceremony Jan. 4, new 4th District Supervisor Bob Nelson was sworn into office by Santa Barbara County Superior Cou…
Leaders in government, business, education, medical care and other fields have called policy and procedural changes made in response to the CO…
While ICU capacity in Santa Barbara County remains well above that of surrounding areas, public health officials remain concerned about a spik…
As the economic climate continues to deteriorate amid the ever-tighter restrictions imposed by the governor in response to surges in COVID-19 …
Creating a long-sought secondary access to the Elks Unocal Event Center took another step forward this week with an Orcutt Community Plan amen…
Cannabis tax income continues to climb in Santa Barbara County, with revenue hitting $4.2 million in the first quarter of the 2020-21 fiscal y…
Santa Barbara County Board of Supervisors got some information about how COVID-19 has affected the local economy, including unemployment and m…
Facing a potential $300,000 increase in the general fund contribution to the Northern Branch Jail operational costs, the Santa Barbara County …
Santa Barbara County Board of Supervisors voted unanimously Dec. 8 to send a letter to the governor asking for the Tri-Counties area to be sep…
More than 100 residents of rural Lompoc have petitioned the Santa Barbara County Board of Supervisors to do something about the noise from an …
The Santa Barbara County Jail population has declined since the spring protests over racial equity in the criminal justice system, continuing …
Santa Barbara County health care workers and first responders could begin receiving COVID-19 vaccinations as early as mid-December, but it mig…
Agricultural, business and residential electric service customers in Santa Maria, Solvang and unincorporated areas of northern Santa Barbara C…
Santa Barbara County is facing funding shortfalls over the next five years, even in the best of three possible scenarios, as revenues decline …
The wheels will start turning soon on a long-awaited project to help Santa Barbara County farmers develop agricultural tourism activities that…
Santa Barbara County will send a letter to Gov. Gavin Newsom asking him to modify the new purple tier requirements in his Blueprint for a Safe…
A new online dashboard giving the public more data on COVID-19 in Santa Barbara County was unveiled Tuesday when the Board of Supervisors took…
Santa Barbara County's unemployment rate has fallen to about half of its April spike brought on by the COVID-19 pandemic, but it's still runni…
An ordinance that would allow certain Santa Barbara County personnel to issue citations leading to fines for violating county health officer o…
A consultant's recommendations for improving cannabis permit and license application management, processing time and customer service are alre…
The Independent Redistricting Commission membership may not reflect the demographics of Santa Barbara County because age, gender and ethnicity…
Santa Barbara County Board of Supervisors extended its protection for commercial tenants unable to pay rent because of COVID-19 impacts until …
The Santa Barbara County Board of Supervisors disagreed, in whole or in part, to all but two of the 12 findings in a highly critical grand jur…
A resolution supporting Proposition 15, which would change the way property taxes are currently assessed on commercial and industrial properti…
Santa Barbara County finished the 2019-20 fiscal year with its general fund $3.8 million in the black, although the surplus was considerably l…
Work is expected to begin soon on developing a long-awaited ordinance to allow Santa Barbara County farms and ranches to host overnight guests…
Attitudes toward the state's new COVID-19 metrics, county risk classification and blueprint to reopening the economy were divided on the Santa…
County health officer orders would become law and police and other designated officers could issue citations and fines against individuals who…
Santa Barbara County will use reserve funds and issue certificates of participation to pay for upgrading the Laguna County Sanitation District…
Supervisors voted 4-1, with 1st District Supervisor Das Williams dissenting, to approve the business operations and neighborhood compatibility…
Scoresheets for evaluating applicants for a limited number of cannabis retail storefront licenses will be considered Tuesday when the Santa Ba…
The Santa Barbara County Board of Supervisors this week approved Land Use and Development Code ordinance amendments in an effort to resolve so…
Santa Barbara County's criminal justice leaders, speaking at a special Board of Supervisors meeting Thursday, supported expanding diversion pr…
Santa Barbara County's process of regulating the cannabis industry was denounced by the 2020 grand jury in a scathing report that says supervi…
More than 90 people told the Santa Barbara County Board of Supervisors and staff that more must be done to address racism and inequalities in …
A total of $500,000 in unallocated funds was set aside to address public demands for reform of the criminal justice system by the Santa Barbar…
Public safety funding will increase $20.5 million over the amount budgeted for the current fiscal year after the Santa Barbara County Board of…
The Santa Barbara County Board of Supervisors on Tuesday called for an end to systematic racism and supported peaceful protests in the wake of…