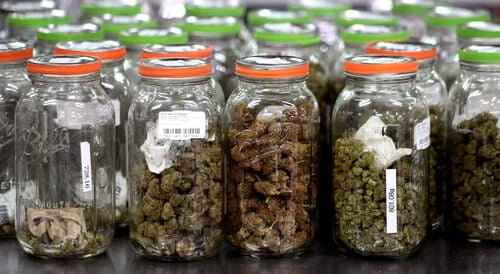 The Southern Arizona branch of a marijuana advocacy group, along with a new social equity collaborative, are partnering with a local cannabis café on Saturday, July 3, to help anyone arrested, charged, convicted and/or sentenced with certain marijuana-related crimes.
The Harambe Café, located at 6464 E. Tanque Verde Road, will play host to an expungement clinic for people with previous marijuana convictions. The event will last from 10 a.m. to 4 p.m. There are no appointments needed, and walk ups are accepted and encouraged.
"We've designed these clinics so that we provide the most help to the greatest number, because there's somewhere between a quarter million and half a million eligible folks who will need these services," said Julie Gunnigle, director of politics for Arizona National Organization for Reform of Marijuana Laws, or NORML, which is organizing the event.
Anyone with a prior conviction for something now decriminalized by passage of Prop. 207 is eligible. Gunnigle said that anyone seeking expungement should bring any and all related paperwork and documentation with them.
"But even if you couldn't find the paperwork, we can still help you," she said. "From beginning to end, on a simple case, the process takes about 15 minutes and folks will leave with their filled-out petition in hand so that it's ready to file on July."