(CLICK IMAGE TO PLAY VIDEO)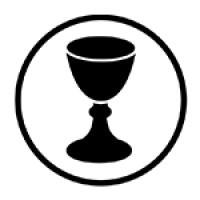 Today, in the publicly-traded retail cannabis sector, you need to deliver not only a quality, brand-name product but consistent shareholder value.
Enter the new name in the game – Chalice Brands Ltd. (CSE.CHAL, OTCMKTS: CHALF, Forum) – a cash-flow positive U.S. operator in the most competitive, innovative, and mature cannabis market in North America – Oregon. Leaders in retail, marketing, and craft cultivation supported by fully integrated processing and distribution, the Company is currently operating 12 retail stores in Oregon operating as Chalice Farms, Homegrown Oregon, and Left Coast Connection and is distributed nationally through Fifth & Root…with more to come.
In this exclusive Q&A video podcast, Stockhouse Media's Dave Jackson was joined by President & CEO Jeff Yapp and Executive Chairman John Varghese of Chalice Brands to get our cannabis investor audience up-to-date on this intriguing brand and exciting investment opportunity.
TRANSCRIPT BELOW:
SH: To start off with, can you tell us a little bit about yourselves, your experience in the cannabis space, and the company's history?
JV: Well, why don't I start in, and Jeff can take over you know, I would say that it's kind of interesting, Jeff and I came to the story independently and yet now we're brothers in arms andpersonallyspeaking thispart of it has been one of the more rewarding parts of the journey. Two guys from opposite sides of the of the country who had never met each other before, but now we're intertwined. We work beautifully together and frankly feed off each other. So my side I have both an operational and a capital markets background with multiple industries. From a Chalice perspective,I originally joined the board to help the original round of investors who you know, if anybody's been around the story long enough, it wasn't exactly a successful period of time. So I joined the board at that point in time and then quickly learned the business and frankly realized there's a lot here that we weren't tapping or unleashing. As Jeff and I went through some of the early parts of the restructuring, now we both rolled up our sleeves and figured out that there is a gem in here. Once we concluded that we're both willing to jump in together, we divided up the world where I take the capital markets and all the related activities there and Jeff takes the operational side and together, we're part of the strategy, the governance, and the growth. We jump into each other's lanes every now and then, but in general, we're pretty good at trusting each other implicitly and the goodness of thatallows the whole organization to flourish. Jeff…
JY: My background is largelymarketing and started in product management with Kraft general foods a long time ago, spans I guessalmost 40 years increasing with different jobs and marketing for companies like PepsiCo and Pizza Hut. I ran 20th century Fox distributionstudio and MTV and along the way, retail with a company called Hollywood entertainment, which was a fast-growth video retailer in the early nineties. Ioversawthe growth of 300 to 1300 stores, lots of acquisitions, lots of integration. So really relevant experience to where we are today. Most recent, like the last 10 years I've had my own businesses. One of them is a consulting business with a large technology company and that tech company introduced me into the cannabis space scenario they were looking at and I found myself after the first couple of meetings, thinking about cannabis as a next generation health and wellness product.
I really saw the potential for really addressing many issues that people suffer from today, stress, anxiety, pain, inability to sleep. I see cannabis able to address so many of those issues, which I think makes it really, really powerful. I ended up having an opportunity to come to work as an advisor for Chalice farms and the original founder, William Simpson. At the time the company as John said it was struggling. If you'd been around during the internet 1.0, raise a lot of money very quickly, didn't really respect that investment the way they should have and had not much to show for it after spending a hundred million dollars, but I believed in the brand, one of the things I did when I first got here was, I secret shop to every one of their stores and I was really pleased.
I love the brand Chalice Farms, but I also love the experience I had in the store as they had obviously been well-trained, really focused on helping with questions and made me feel as a non-user at the time, very, very comfortable. So I just loved the brand and I stayed as an advisor and then as things needed to be turned around, I got increasingly more involved.John and I agreed that if we worked together, we could do this. I always feel like running a business. I don't on the capital market side and not nearly as strong as John. So he said'll put the team together and we'll run this business and you help me get it funded and can pay cap structure fixed, and really been a great team. I think one of the best experiences I've had is, you know, you've been around as long as I have, worked over 40 years now, I brought back people I've known and trusted for a long time that people on my team that have been with me for 25 plus years and it makes it just terrific, probably the best team I've ever had the opportunity to work with. It's a team that really balances the science of running a profitable business with the art of cannabis. I think if you look at the industry, you can see companies that are fully focused on the science of a business, don't respect, or understand a plan, and the agricultural nature of this business and then folks who were in the business before and just thought it was a way to start making fast money; that hasn't worked either. They really have to balance those two and I think we do thatreally well at Chalice. Now we have a great team that reflects that balanced perspective.
SH: Can you update our investor audience and your Chalice shareholders on any new company developments?
JV: WellI think Dave if you think of our last time together, we were under the brand Golden Leaf Holding. So if you look at that as a starting point for updates, some significant things have happened since that point in time. We in order we announced the purchase of homegrown, a chain of five retail stores in Oregon, which almost doubled our run rate. We went from 7 stores to 12 stores in Oregon. We publicly disclosed that they were running in US dollars north of 10 million in revenue and at least 10% profitability beforewe touch it. Jeff will tell you a couple of metrics in a little bit about, you know, even just out of the gate, some small increments we've been able to make which will then set up really where we think we're going to go overthe rest of this year and into the future right after a homegrown was announced, we put out our first quarter results which werea record quarter.
It was a second quarter in a row of EBITDA positive results. If youask your investor base to look around and try to identify how many companies that are our size today in the cannabis space, thatadjusted EBITDA positive, the answer will be smalland then you can go into the bigger ones, the larger MSOs, and it'd be the same story.I thinkthat's a platform up and then right on the heels of thatI guess we all were co-mingled really timing wise. We announced the name change to Chalice and we consolidated the shares 23 for 1 and the reasons for all of that really isas Jeff touched on, the company in front of you today as an investor is night and day from the one that we found when we got here and probably when most of the original shareholders invested, and we thought this was a good transformationalmoment in time to make all of these changes. Some people aren't happy, but we went from having almost 1,000,000,006 shares outstanding down to a more 59-60 million shares, which sets the stage really for when deregulation happens. We hope to get to interest in more institutional investorswho won't invest in penny stocks, we hope to get onto other exchanges. While it may have some short-term pain to shareholders, I think in the long run, you'll see that it'll be a good move for the company in general. We'll talk about sort of where the business is going and with the acquisition a little later, but I think this gives you the big changes we've made since the since we last saw you.
SH: You released your Q1 financial results in May. Can you expand on some of the numbers for our investor audience?
CB: Yeah,I thinkthe growth year to year is quite impressive, right? As Jeff likes to point out,if you go back to the fall of 2019 when we started all of this and you look at all what the world has thrown atall of us but in particularthe cannabis industry, you went from the vape ban, you went into that and to COVID-19 you hit the forest firesin Portland, in Oregon, in summer of 2020, followed by the ice storm, it's been a sequence of things that have happened, right? Social unrest is important with was the headline making around the world. It's been an amazing journey and I think a Testament to the team and its agility, I think where many companies really pulled back, we leaned into COVID. We felt it was important to be there for our customers. and we did everything we could to keep our three things, keep our employees safe, keep our customers safe and keep our stores open, which we were able to do. In fact, I was able to tell John, our turnover is at an all time low, soour retentions are at an all time high.We're building an amazing team all the way around, but most importantlyit felt a real responsibility for our customers. A Story I share is our store was broken into quite a bit during the unrest in downtown Portland and every night our team would show up at three or four in the morning, clean up the store, get the windows boarded up and be back in business at nine the next morning.
Not because they felt like that was the thing to do, but more importantly it felt like it what the most important thing to do for their customers. So they were in a tough place, and they wanted to be there, and theynever missed a day. So I think it's just a function of the way this team has been built and the agility has continued to show. I've had a long career and I've never seen anything like it thrown into an industry like this one has, but I think we've come out of it in a much stronger way than we went in.
Yeah. Sowhen you tie that together, the fact that Q1 2021 was significantly higher than 2020you knowit was remarkable. If you look at what therun rate losses were in 2019, nowwe announced the second EBIDTA positive borderand also second cashflow positive quarter. By the wayI think we covered this in the last meeting, but we were able to raise capital. This company was unfundable before all of this good work by Jeff and the team were done. So it's not where we want it to be, but I think we've got the foundation set to really build this company in a good way going forward.
SH: Jeff, you've recently said that "continued profitable operations and accretive acquisitions should set us up for a record breaking second half of 2021." This may be news to many investors. What's the secret sauce here?
JV: Having the opportunity to grow companies through, I would call profitable acquisitions.First and foremost is due diligence, right? We've got a very disciplined approach to the way we approach acquisitions. It's led by Vice-President business development and Ben Allmand, probably one of the best I've seen. So take a discipline approach acquisition and then the second piece is patience, right? So integrating of companies and cultures is never easy. I think we're off to a really good start with home grown, but this is experience I've had in the past, where sometimes you move too fast and you lose your customer base and if we're trying to hire fine companies that are in itself profitable, your number one job is to maintain the profitability while you do the transition. It has been exciting for us.
I was telling John this morning; I couldn't be happier with the way the integration is going. We have a team from homegrown that we had a lot of respect for before we bought them. They were great partners and customers, but not a very big customer. Now they're fully on board, got a great team fully integrated. We would now run our team as one leadership team. They're integrated into all parts of our business. Most importantly, they're starting to really take off where we had a very single digit presence in terms of revenue. We have a target to be 50% of our revenue of our stores to be our own product and we're not close to that and homegrown, but we're up seven times where we were three weeks ago. So we're off to a really good start,
You know, and I think Jeff, that's a good time to tie in the seed to store, right? What the value of that is in our run states, right?I think inevery meeting we have with you, Dave, I always want Jeff to get across crawl, walk, run, and what run translates into in Oregon is what thought he's touching on.
JY: Yeah,I think if there's a term you would take with our company, hopefully the term comes is discipline, discipline financially, discipline in the way we interact with our customers, discipline in the way we run our stores but as it relates to financial discipline investment decisions, we use a model called crawl, walk, run. Crawl is about validating your revenue stream to make sure you've got a revenue stream; walk is that investing to accelerate that revenue stream and run is the investments necessary to maximize or improve your margins. The ultimate run state is complete vertical integration. So you go from our own grow all the way through our own stores. So when you sell your own products, your own flower inside John's store, that is kind of the ultimate state of profitability. We're now at that place where we are allcoming out of bald peak it's spectacular. We have no desire to be in the grow business except to support our retail operations. We're not really in a wholesale business for flower. We're really about, you know, supporting our own businesses. We've got a goal of being about 25% of our total revenue, about half of our revenue to be in our own products and obviously flower are a very big piece of that busy scenario.
SH: As you just mentioned, the Company looks set for strong growth in 2021. How are you placed to expand operations to meet increasing demand?
CB: So obviously we continue to think a lot aboutwhen the industry becomes decriminalized or legalized, right? For us, the potential that brings potentially is interstate commerce, as well as the dramatic expansion of business. Now, both good and bad, right? The bad side of interstate commerce is you have other companies coming into your market, but we don't think a lot about that other than making the greatest products our customers can use and talk to and so we focus really on product quality. The second thing we focus on is making sure we're really efficient producers. So we're constantly looking at our systems in light of kind of improved productivity and I can tell you, as you look at our edibles business or oils business, we're literally in a place where we can look at our output with our existing manpower and see a five times increase in that output.
So I think that's spectacular. There's automation now in the industry thatalmost pays for itself based upon savings and waste. So we're looking at everything through that line about productivity and efficiency but the other thing we're looking hard at is GMP certification. So true believe that the industry is going to demand that our production is all GMP certified, similar to what pharmaceutical OTC runs and I think we've got a model now to do that to, we are in the process of making the investments to get us there, but what that does for us is it gives us scalable production in any market we want to go to.Standard SOP. So your operating procedures are exactly the same with a goal that if you buy a product in Oregon and you buy a product in the middle of the desert, California, you find the same product. It's not as easy as it sounds, but I thinkwe continue to learn and evolve but I'm more than comfortable that we can meet this increased demand as we continue to acquire stores.
SH: Can you walk us through Chalice Farms Retail and some of the innovative brands and products you're bringing to market?
CB: I think the things that I'm really proud of right now, we brought out CBN CBG products that have been really well received. We brought out a new pre-roll product. We call the drip stick that the customers have never seen before, and I think that's kind of a hallmark of what we try to do. We've got an infused pre-roll line that we're bringing to the market that I'm really pleased with. We have finally cracked the code on a sugar-free gluten-free vegangummy, which is not wrapped in sugar. So if you think about an audience that is new to the cannabis space, and let's say female head of house will be making the decision where they're plant-based medicines brought into the home, a product that is recognizing the importance of ingredients, right and what actually goes into it. A lot of the quality in our industry is not what it needs to be.
So you have lots of sugar, you have things you normally would need. We've now cracked the code on a gummy that I think is spectacular, but it's monk fruit-sweetened. It has completely shelf stable, but it's something that would stand up to the best of what whole foods has to offer. So those are the kind of work that we continue to do. And then the other area of innovation is our own genetics and our plants. So obviously, you know, with flower being almost half of our market continue to drive innovation and I think our grow operation and the folks who run our grow with Megan are spectacular and we have a proprietary genetics program that has a mix of both high CBD, low THC flower, as well as more traditional, higher THC flower but I'm really excited by what is going on and to grow. So everything we do is around innovation, the way we think, the way we talk to our customers, the way we interact with our customers, we continue to evolve.
I think Jeff, that's one of the things maybe we're missing out on at the beginning, you kind of touched on it. When Jeff and I were at the table and believing there is a future here was actually the core of the approach to wellness approach to the retail experience, the approach to the product development. We were all of the things that companies are still hoping to get to in, like the sugar-free and organic. Wewere doing that as a natural way to do business three, four years ago. All Jeff has done is taken that is taking it at a significantly better level than it was before, and I think that's worth touching on.
I was really pleased with Chalice from the very beginning of the values that William Simpson brought to the table when we were producing to that, people are just now starting to think about making thatand we were making that four years ago from the very beginning, he knew what went into your body what was really important. You couldn't have the benefits of the plant and then offset it if you have an inflammatory condition, you can't give yourself sugar. So he literally figured out ways to minimize that impact, thought about the quality of ingredients that went into it and that was when no one else was. So our job now is to continue to raise that bar and that people follow us.
SH: For company shareholders and potential investors, what kind of future development and progress can we expect at your cultivation, distribution, and retail divisions?
CB: I think easiest way to think about it. We just finished our applying process with our board. We're focused on a target of $300 million. John says, I never let that out on public, but I just did. I mean, that is the scale of business, which I think will make usinteresting for a lot of brands. I did a lot of work with Coke and Pepsi. When I think about the way they got into categories, business had to be big enough to scale and to have an operation that could be scalable with capital. So as we think about production, as we think about the way we run our grows, is it something that could easily be expanded to other states with just capital? That's how we think about how we run our business, the quality of our branding and the consistency of our brands. Brands create value, create value for shareholders, create value for consumers.
So we're very focused on a consistent application and growth of those brands. We think having lived through an acquisition model in the video store days when you're racing to catch up with blockbuster. I think there's plenty of opportunities for acquisitions. I think there's opportunities to do acquisitions in a disciplined way, very focused on integration and culture. One of the things that we talked about as we just continue to build our team, we brought Ginger Mollo on our team. She's our Chief Integration Officer and General Manager of Fifth And Root.She's one of the very first employees at Apple stores. She was there for 17 years, and then she ran operations for Neiman Marcus, she retired and then I convinced her to come out to retail, but I recognize the importance of taking culture and the way we talk about culture in acquisitions is one-on-one is three, right?
You listen and you learn, and there are things that made the company you bought attractive to you to buy, make sure you recognize those, incorporate them into what your brand promises and continue to grow.Things that you can bring to them that bring efficiency to that, then you do that too, but we really are focused on doing acquisitions in a very creative way, as opposed to, we're not buying problems. I'd like to avoid fixing someone else's problems. I can if the price is right, I guess we would, but there's plenty of operators out there that just lack the scale. I think we're all looking at the industry. We're all getting ready for when capital markets open up and money starts to fund the industry, there's going to be a period of consolidation. There's no question about it. We'd like to be at the lead of that consolidation.
If you look at sort of how we will impact shareholders, Oregon today, which is our run state,our existing cultivation can handle 18 to 20 stores. We have 12. So we know we have that much in acquisition room before we need to start thinking about the lockstep.I guess as without giving any kind of guidance or expectationsin lockstep, we will make sure we keep the seed to store capability because that's when we unlock the greatest amount of margin. As Jeff said with homegrown, they had 1% of our product on their shelves. So we bought it. Our goal is to get to 30 to 40 to 50% over the course of time of ours. If we keep growing their sales, while we displaced the other products that are on the shelves immediately, we both grow revenue, and we grow margin.
So that's how we see the way to utilize our core strengths. What are we good at? Branding, marketing, product development, retail, right? Then we have world-class grow capability. If we mix all of them together, we don't want to go out and open up brand new stores. We don't want to go buy expensive licenses. We will go into markets where either they've hit scale or they realize that it's only through the one plus one equal three, how we're all going to get to the next stage. The beauty of how Jeff and the team conducted themselves through COVID, we have gone from being, it wouldn't be a shocking thing to say, we were a bit of a laughingstock at one point, and we are now a respected market leader in Oregon. The calls come into us. One of the greatest things that Jeff did during COVID, and he doesn't get enough recognition was when the fires hit…he opened up our store! The team opened upour doors and we helped inventory our competitors' products because we had space. He brought on partnership programs and co-branding programs. It's changed the complexion of how we're viewed in Oregon and as a result of that, we get to see a lot of opportunities first and then get to pick and choose which fit best into our culture.
To build a little bit of what John's talking about. Our goal is never you could make more money and be more profitable. If 100% of your product was available in your stores and all you sold and there are retailers that only sell their product. We've set a target of 50% because we believe as a leader in the industry, we have to continue to support small farmers. You have to continue to involve other innovative brand creators and product creators. So we're always going to leave room for those kinds of products to make it into our shelves we think is really important.On a community basis, the way I've always thought about it is I want great operators in every state I'm in. I want great operators.Ones that aren't good. I'd like to see them go away, but the great ones don't want because we're not competing with each other.
We're actually competing with drug stores and liquor stores and much, much bigger industries, pharmaceutical, alcohol and entertainment. I think that's how we think about it. So us supporting great retailers, as long as you have a great expensive store. I think that store deserves to be there. If you're not having a good experience, if you're not offering the right kinds of products, if you're notleaving your consumers with truth, then I think you need to be in a different industry. So we've always thought about the community being really important to us and we will always create the space in our environment for really innovative, great partners.
Sorry, Dave, just to underlie that, even one more underscores that even the founders of Homegrown sat and listened to our quarterly calls for many quarters before we even knew it. They took the time to learn about us and then when it came time for the transaction, they were dealing with people that they knew fit. Again, this speaks to Jeff, right? The culture that he's built and the standing we're developing within Oregon; we hope to take that to other states. That's really the, where the growth is going to.
SH: I have to mention your stock has had a very nice bump over the last 12 months…nearly tripling in value since early July 2020. What can you tell our investor audience regarding the current valuation of your stock and why you think it's still a good buy right now?
JV: This is my most frustrating topic.I think by any measure, which is my constant by any measure, we're undervalued today, we're trading at less than two times 20, 21 annualized. If you look at Canada or the US and look at any multiple groupI would argue the average, depending on who you call your comps.I forgot to mention was we got a research report issued on us in May as well by FRC, I encourage your listeners to go listen to that. If you look at the metrics there,there's a dramaticgrowth opportunity for us. Yes, it's great to say we've tripled since the beginning of 2020, but the reality is it's not even close to where we think it should be andwe don't give guidance, but we've done it in a roundabout way.
The goal is to exit 2021 withat least a 5% Oregon run rates 5% of Oregon growing to 10% at the end of 2022. If you do the math on that, that gives you a rough idea where we think we can be, this is while we do other states as we explore, expand into them, and we're going to combine it with a combination of organic growth plus acquisition and creative acquisitions. The other part I think we all know is today, cannabis isnot what I call a in flavor space by investors of any kind, and I think there is a raving on the federal deregulation and banking to follow. So I think there's opportunity ahead. It requires patience.I think making bets on teams that have been through the hard times and come to the other side, we're proud that we've done all of those things.
We had a conversation recently internally about what are we going to do about the valuation? Well, we've done everything we can.Buyers need to buy. We've had some short sellers there'ssome notorious short-selling,especially if you look at the day of the name change and consolidation, but at the end of the day,people need to understand that is pushing the stock down, it is not performance but all we as management can do is continue to execute. I think the path that we charted out if we keep doing what we think we're capable of and what we've seen in front of us, eventually the stock will be rewarded, but it requires patients is not happening overnight and it requires market forces to also participate with us. Okay, John answered it beautifully. I think for us, and we split up our world together. We're focused and continue to run the business and continue to raise that bar.I agree completely with John. I can't force people to buy, but at some point, they're going to understand the value we represent in the team. I think at the end of the day, investing is about a team and what they are able to deliver, and I think that'll come clear at some point interviews like…

Jeff, that's such a great point, right?
JY: I think we're going to talk about it maybe a little later, but we have a team that's overstaffed from the side footprint we are today, but they're here because of the belief in Jeff andwe can't afford them if we were getting their market rates, butwe're getting them the potential that's ahead of us as an enticement for them to be and the opportunity to work together.
SH: What's the long-term strategy for the company moving into 2021 and beyond, and what retail and institutional investors should be looking out for?
CB: So I think you're just picking up what I last said, right? I think if you if you look at the homegrown acquisition,we gofrom being under 30 million to pushing 40 million in revenueannualized.We we're going to be EBIDTA positive. We think that a properly run cannabis company should produce at least a 25% adjusted EBIDTA March. So that's what we were building the business to approximate. Our strategy for 2021 is look for a few more acquisitions while we do the integration and the upselling of Chalice products into Homegrown. We've mentioned the 5% and 10% market share and then leave Jeff for a number out that I didn't think he would, but I'm glad he did to be relevant. You have to get to at least 300 million and once we get to 300 million profitably, we will be at 300 million and 25% EBIDTA when that happens.
Once we do that, optionality increases, we can continue going. We can become a potential acquisition for larger MSO because we want to build a west coast brand. We want to be the premier west coast brand, if we do that, then we're also potentially a brand buy but ultimately in any of these things, if we are successful in what we hope to do shareholder value will fall. I would, as I think about my own investing, I always invested in people and team. What you have at Chalice is an experienced discipline and proven team. They've every one of these folks came to us when the pin was out of the grenade, we didn't have any money. We didn't think didn't know we were going to make it or not make it. They came out of that stronger, more agile, obviously more experienced. So I think we got a team and to John's point, many of us have been running multi-billion dollar businesses or been around those businesses. So we have the scale to continue to grow with the discipline I think we need.We continue to attract great talent, both in our stores, as well as well as our leadership team. So that's number one. Number two is the brands I've always believed in my whole career has been building strong brands and I think we going to have a very strong brand, very focused, very disciplined brand architecture, that very sophisticated for a company this size.I think the other thing iswe're really disciplined financially. We look at continuing to grow our return on invested capital or over our margins, but I think you got to see discipline innovation and growth through our people and the team that I think can continue to scale and support as big as we possibly can make it.
SH: Can you tell our audience a little bit about your corporate management and board teams, along with the experience and innovative ideas they bring to the cannabis space?
JY: John and I are the partners and then our CFO, Andrew, who was an original employee at the Golden Leaf Holdings, I think left in disgust in the way the business was being run, went to work for several other cannabis companies came back to us as a consultant with no intention of joining full-time, he saw what we were doing, saw the team we put together and made the decision to kind of not only commit but commit full-time and became our CFO.Put Andrew in the column of kind of the art of cannabis. He has a long history out of this, which I think is fantastic and one that I'm reallyobviously impressed with. Well that makes it easy.John Ford,our Chief Revenue Officer. John and I worked together at Microsoft before Microsoft, John was one of the first employees in Apple China, and really created the culture that became Apple and their biggest, most profitable stores in China, which is now a multi-billion dollar business.
John was the original employee that started all that for them. He then went on to Microsoft and the flagship stores for us in Sydney, London, and then New York, and then went on to Comcast and I convinced him to leave Philadelphia and come out here to a seven store retail footprint, go figure, but he's here. It was just fantastic. I would call him the science of running across all of this. Megan shows up one day, in the interview completely blown away. She has a long history in the cannabis space, Lily in the genetic set, she was working with Phylos and some of the top growers in the world disagreed with what they were trying to do, which was basically become kind of gruff cannabis. She believes in the farmer, so she's joined us. So my team is really simple. My C-suite is, John is revenue.
Megan is all things, production procurement. So she buys all my products, makes all my products. So she's responsible supply side. Andrew's responsible financially. Jane Sullivan. Jane has a long history in retail. She's our Chief People Officer. Jane was limited Coach,Sunglass Hut and was at Apple for almost 10 years and then Microsoft for nine years. She, John, and I worked together, Microsoft. She then came on to join us as a Chief People Officer. Joel Klobas, Joel was one of the first licenses granted the production side of the business, long history in cannabis also.Runs production operation. Ben Allmandagain came out of Bank of American compliance, came to work for us at Golden left and was at several other companies, including Cresco, where he ran compliance for Cresco, moved back from Chicago to join us again and loved what we were doing. I would be remiss not to talk about Karen Morgan. Karen is one of the top branding folks ever worked with them, really leads innovation. She had an entire agency built around innovative experience, innovative branding. She had clients like AT&T, Microsoft, a lot of the fashion brands Louis Vuitton. She had it really amazing. She moved to Oregon, became my Chief Marketing Officer, but really has driven a digital strategy well beyond where this position should be.

While we're on the topic I encourage Dave you and your viewers to go to the website and look at some of the work that Karen's done. It's not necessarily new for other industries, but for cannabis, it's cutting edge. You can download multiple presentations or even our corporate presentation. They're live links in there. That'll give you a look and feel for the branding, the thought process behind it, the leadership, everything to do withour product and branding, architecture, our retail experience that I think it's, that's what Karen's doing is phenomenal on that front at chalicebandsltd.com.
Ginger, I talked about earlier. Ginger is our most recent addition. She is really well experienced. I thinkheaded up global readiness and training for Apple with Ron Johnson to report to Ron, but she's super important here, I think really focused on growing our fifth and new business to a global footprint, which I think will serve us well and legalization. So we're kind of building that in anticipation of Katie to a little platform. So that this underscores the point I and Jeff made earlier the team here…A: we've got adult supervision now, we've got professional management combined with the real seed level cannabis level of expertise. I think to get to the next stage, and you think of what we we've laid out in front,you now have a scalable team to execute on. Lots of people tell you where they want to get to and hope they can get there. We've got the people here that can move us on.
Hopefully, I communicated a real balance between science, of running profitable business and art of cannabis. I think we really havein Megan and Andrew and Ben and Joel are really experiencedcannabis group with an equal voice to the folks who come from the industries like Apple and Microsoft to AT&T and large companies also. So I think we've really got a really nice balance of the team. I actually think it's a unique point of difference. I think you look at a lot of companies, lots of leadership teams and great experience. They tend to all come from outside the industry or they're all inside the industry. Very rarely do you see that balance at the most senior levels and that's what we built there.
SH: And finally, gentlemen, if there's anything I've overlooked please feel free to elaborate.
CB: Yeah. Just one other thing I would say is the otherpart of the leadership is the board. We'd be remiss if not a touch on them. Especially starting with Rick Miller, our lead director. I actually think, you know, Jeff, he and I are three legs of the podium for anybody who knows Oregon. He's a well-known prominent figure in Oregon. He's got a very large business in the senior care. He cares about this business.I'm impressed at every board meeting; he brings new thoughts to us. As we develop our three-year plan the governance, the diversity,whatever it is that's going to make us better. He's helping with guidance on that, that way we're surrounded Rick with Bob McKnight who founded a quick silver chain. So now you've got another added branding marketing specialist around the table. Larry Martin, who's a serial entrepreneur and has a lot of legal backgroundand Scott Secord is our newest member. He has cannabis experience as well as running organizations. So, you know, we've got a very well-rounded and very professional team that have been together and support each other. That's all I have for now, Dave.
For regular updates, visit chalicebrandsltd.com.
FULL DISCLOSURE: This is a paid article produced by Stockhouse Publishing.